The humble pallet; what a brilliant, versatile and (perhaps best of all), free material. Of course they can also be used in a myriad of ways in the home but today I want to look at some of the easiest methods for their use in and around your garden or allotment.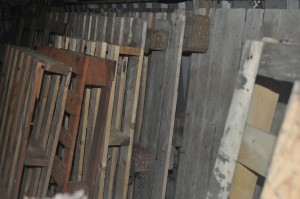 First off, getting hold of them
It's really easy to do so. Your best bet is probably a local builders' yard or gardening centre because they are likely to have a lot going spare. Where possible use an independent as this way you can just go straight to the boss. It doesn't mean you can't get them from chains but they are likely to have a policy in place about disposing of them, so it won't necessarily be as straightforward.
If you ask nicely, you should be able to get them for free. I always have. Of course you can also buy them off ebay but honestly, where is the fun or challenge in that?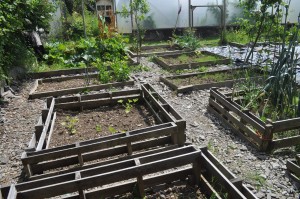 How to use them
The quality of the wood is variable so it's wise to pick and choose what you want to do with each pallet. When I wrote a piece on the Festival of Thrift for Guardian Money a few years back, I saw the most amazing pallet-based garden benches, chairs and furniture. So it just goes to show what can be done. Even on the most basic level they can be extraordinarily useful.
Thus far I've used them to make a number of raised beds for the veg patch, as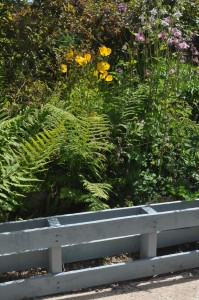 fencing and as a frame for my compost pile.
Really, I've only just scratched the surface of their potential and next year I plan to get a lot more creative. I'd love to see some pictures of some of your creations. Send them to  @badlybehavedone and I'll tweet the best.
Happy free pallet sourcing
Kim